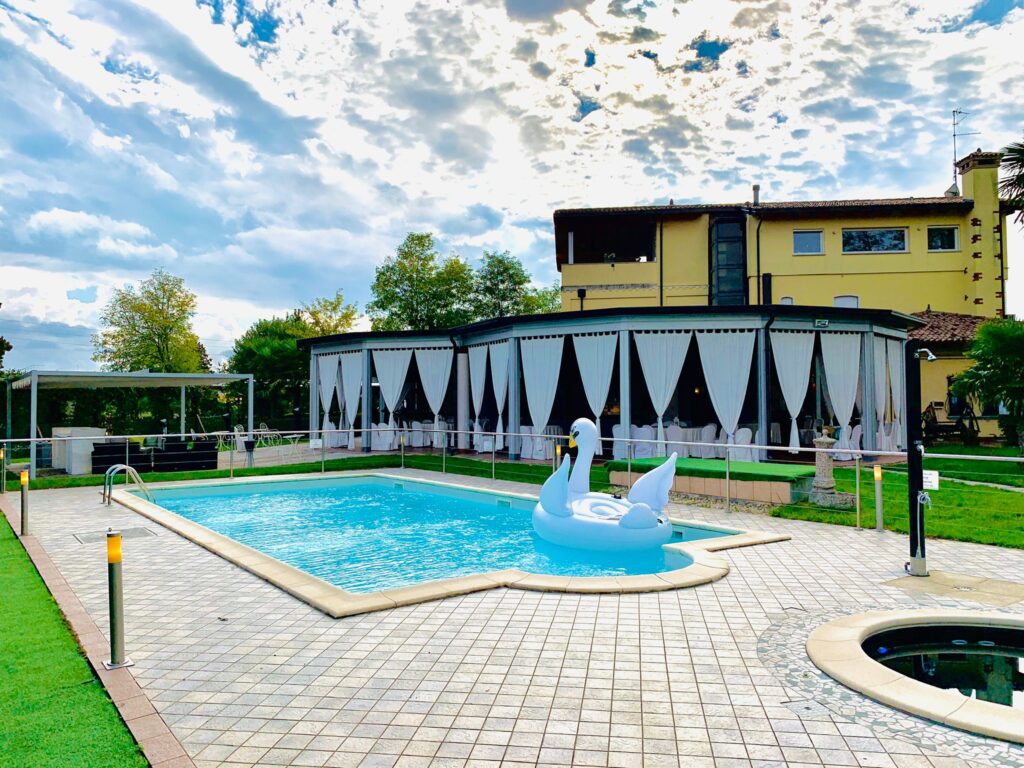 godersi l'estate - enjoy summer
"Villa Riviera" vi accoglie in un'isola verde a pochi passi da Udine.  La location si propone come una struttura polifunzionale; diverse sale di ristorante per i vostri eventi, sala disco privata, camere di albergo per un soggiorno prolungato, ampio parco che circonda la villa con zona prendisole, piscina dotata di bagni esterni dedicati, ombrelloni e sdrai per il vostro relax.
"Villa Riviera" welcomes you in a green island a few steps from Udine.  The location is proposed as a multifunctional structure; several restaurant rooms for your events, private disco room, hotel rooms for an extended stay, large park surrounding the villa with sunbathing area, swimming pool with dedicated outdoor bathrooms, umbrellas and deck chairs for your relaxation.
nel dettaglio - in detail
Informazioni generali - General Informations
Ingresso piscina su prenotazione
Entrance to the swimming pool by reservation
Orari: dal lunedì al venerdì ore 10.00/19.00
Times: from monday to friday 10 am/7.00 pm
# piscina soleggiata – sunny swimming pool
# nuoto controcorrente –counter-current swimming system 
# piscina idromassaggio – hydromassage pool
# doccia esterna – outdoor shower
# ombrellone su richiesta – beach umbrella on request
# sdraio su richiesta – deckchairs on request
# teli mare su richiesta – towels on request
# servizio bar – bar service
# spogliatoio/bagni – dressing room/bathrooms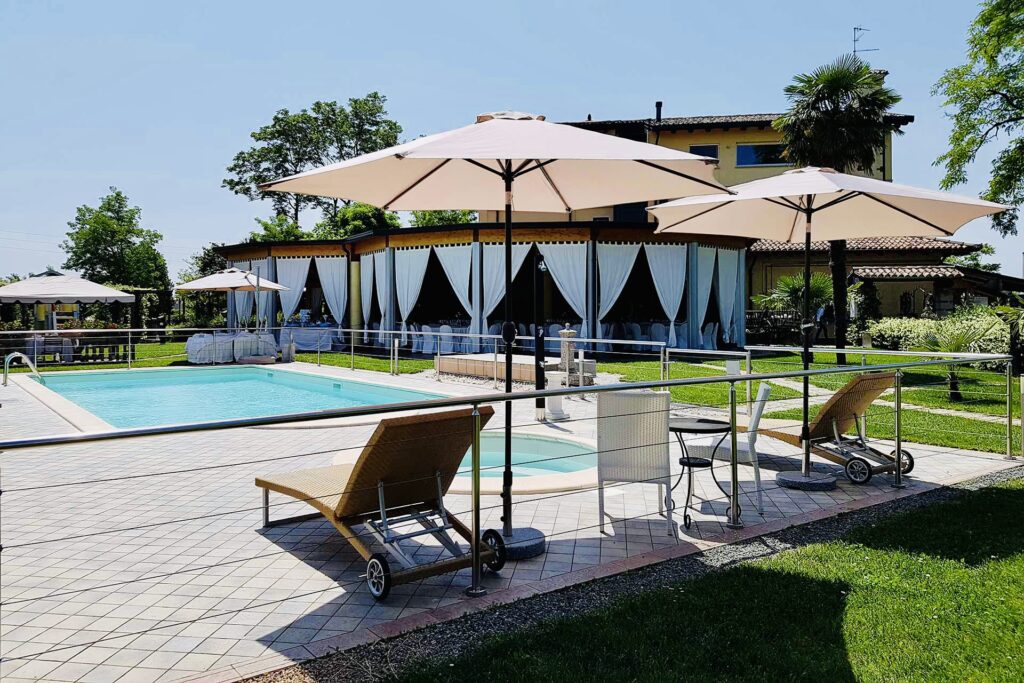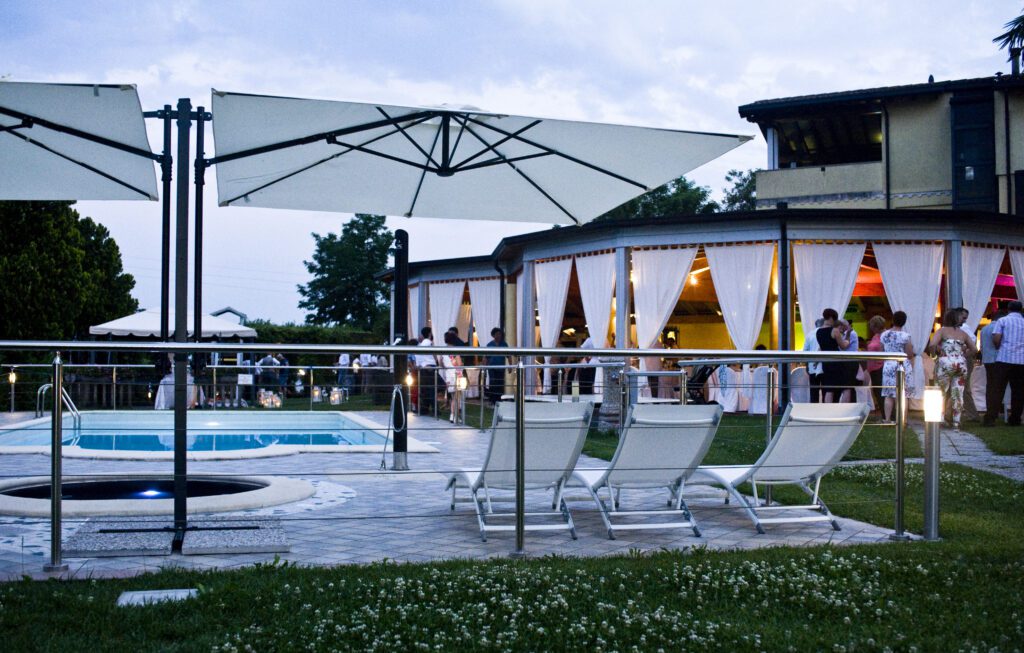 "Home is where the pool is"
Cosa dicono di noi? - What they say?
Il soggiorno è stato molto piacevole, i titolari disponibili e la camera confortevole. L'area piscina etremamente rilassante.
Eccellente...curato nei minimi dettagli...il proprietario un vero signore...il posto bellissimo...è stato un peccato tornare a casa
Davvero una bella struttura, ben curata e pulitissima e, soprattutto, molto tranquilla. Ottimo lo staff per accoglienza e gentilezza
Location molto bella e accogliente, personale super cordiale, sorridente e gentile. Colazione dolce molto buona e ricca, possibilità di chiedere dei formaggi e salumi per chi preferisce il salato. Ah aggiungo che il letto è molto comodo, Consiglio questa struttura vivamente a chiunque come noi ha voluto un appoggio per poi muoversi ogni giorno.
Tutte le aree comuni sono un vero paradiso. Ben tenute, si può girare per la struttura in tutta tranquillità. Ci sono molti spazi dove sedersi, magari sorseggiando qualcosa... molto carino. Il personale molto cordiale e disponibile. La colazione buona e assolutamente sufficiente come varietà. La piscina è un plus non da poco ed è tenuta ottimamente.
Una struttura fantastica che da il meglio di se durante il periodo primaverile/estivo. Location da movida e feste all'aperto. Comoda alla strada principale ma immersa nel suo spazio isolato permette riposi profondi nel pieno silenzio. Le camere sono molto carine, tutte a tema.